The following details are required in advance of your appointment.

ALL FIELDS are required. Thank you.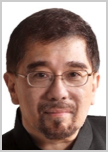 David is a summa cum laude in Bio Genetics and has an MBA. He has been in his own business for 42 years and is a management consultant.
David Forrest provides clear directions on all your crossroad questions based on Chinese astrology - Bazi & Zi Wei Dou Shu - and his own personal experiences in management and case studies with thousands of his clients.
Get
definitive answers
to all your questions, doubts & uncertainties relating to your Relationships, Career Choices and Business.
With 15 years in the studies of Chinese astrology - Bazi and Zi Wei Dou Shu - David Forrest will reveal from your birth charts clear, solution-driven answers to all your questions.
David is like a lighthouse who can see far into the distance, guiding your ship, providing you with information that allows you to navigate the rough waters and avoid hitting the rocks. He is direct, yet compassionate. His readings are fascinating!
Pamela
I literally walked out of Mr. Forrest's room "freshened and alive" and took on a new persona, which I appreciate till today as it has made me a better person.
Rebecca
David Forrest was excellent. His reading was accurate and most important of all, which I find missing in other fortune sessions, Mr. Forrest gives conclusions and answers to my questions, and advice as to what I should do next.
Winnie
© 2013 David Forrest Destiny Match. All Rights Reserved.